The Artful Science of Pitching
admin January 6, 2017
"Pitching for investment is the intersection of art and science."
Join us for a conversation with Frank Erschen, active angel investor & celebrated pitch coach. He will describe how he has coached hundreds of companies at all stages, and raised their odds of getting interest when pitching for investment.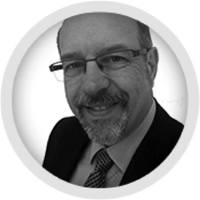 How you pitch your idea is art: Crafting a story that presents a compelling reason for investors to consider investing in your company versus many other alternatives. How investors evaluate you is science: Whether angel or VC or a strategic partner, and whether they have a formal process or not, every potential investor has their own checklist of attributes they look for in every pitch they see. In this interactive session, Frank will describe how he has coached hundreds of companies at all stages to raise their odds of getting interest when they pitch for investment.
Frank is an active angel investor, mentor and entrepreneur. After graduating from Wilfrid Laurier University's business program it took him only 25 years in the corporate world (IBM, BMO) before entrenching himself in the start-up ecosystem. His corporate foundation prepared him for roles such as CEO/CIO of a start-up which raised $35 million and currently as chief strategist & board chair for Powernoodle, where is also lead investor, as well as Global Music Depot and Katapult Business Solutions. He is a Charter Member, Selection Committee Member, and 2011 Angel of the Year at the Golden Triangle AngelNet. He was recently appointed to the NAO-Ontario board, is past-chair of the Canadian Hemochromatosis Society, past director Top Hat Monocle, and was on the Laurier board from 2005-2011. Frank is an EIR/pitch coach at Communitech and a resident of highways 407, 401, 8 & 7.
Post Tags